Luxury, beauty and sophistication with our Patio services
If you want to make your home more attractive, installing a new patio is the best option. Request your estimate.
Definitely recommend working with Vieira's as the guys are true professionals. Hired them a few times for painting and redoing our basement. Came out excellent. Will be using them again for future projects.
Vieira's construction is a top notch group! Joao's team has provided so many wonderful updates to my home including Painting, Masonry, woodwork for our porch, and completely remodeling our kitchen. On each project the team stayed on budget and stayed on time. Joao's team was very clean and professional on every project and we're early everyday for work. I highly recommend reaching out for a quote on any of your contracting needs!
We trust Vierira's construction with all our home improvement needs. From installing a new fence, to painting (interior and exterior) to construction, there is no one better. 10/10!
Responsible, resourceful, and responsive, the Vieira team does great work on time and on budget. Highly recommended for quality, value and courtesy. Why would you want to call anyone else?
Vieira Construction are the consummate professionals! He showed up when he said his crew were going to be at our house. If they were going to be late, I always received a call. More importantly, Vieira remodeled my kitchen, re-did my gutters, and revamped my deck. All the work performed was meticulous! Not only was the work performed perfectly and to spec, Vieira always cleaned when done. We could not have been happier. We will continue to use Vieira's construction for future home projects!.
Michelle Nguyen
2021-10-23
Junior was referred highly recommended by a a friend in Concord, MA after he painted the interior of her entire house. Figured I'd ask for a smaller job first, so Junior and his installed a beautiful Farm Fence. He came for an estimate when I was not at home, and then worked with photos I sent him to figure out the style I was looking for. Perfect job, arrived early and completed the job in one day. We get compliments on it all the time! Second job, was an extensive update in a old house after move in including: repainting and Shiplap install in a third floor bedroom, new lighting installs, bathroom shower bars and shower & tub fixtures, shower stalls new knobs and heads, bathroom vanity with storage and bathroom mirrors. He and his guys were masked, polite, worked quickly and cleaned up well after the work was done. He took the bedroom from old people live here to fresh and new! Would highly recommend him for anything you need done in the house. He's responsive, is not afraid to ask when confused about what you want and provide a recommendation on what will work based on your explanation.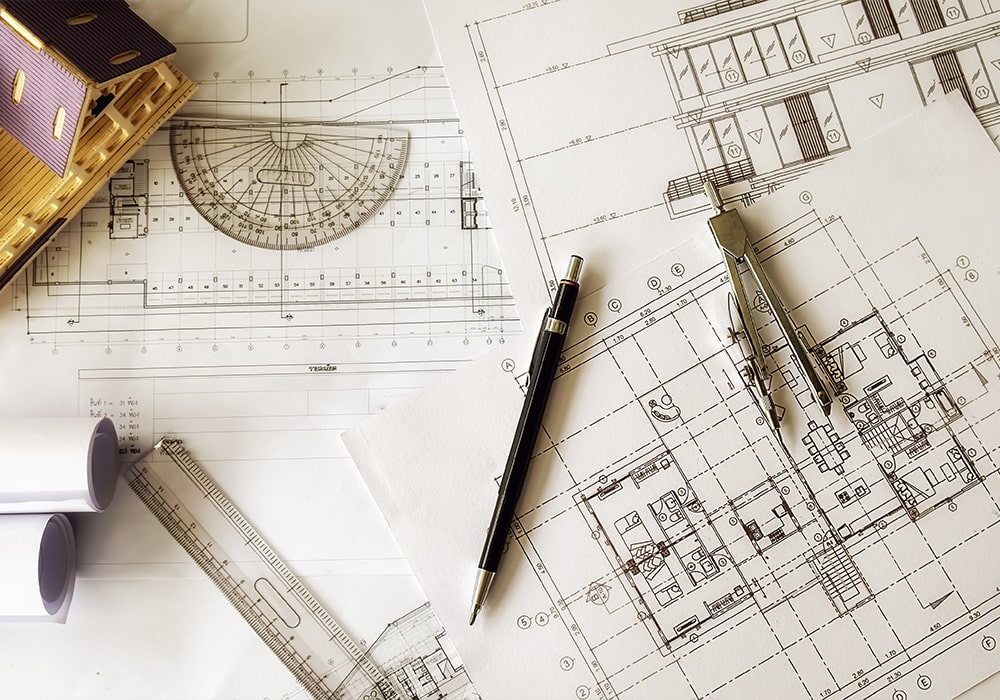 Vieira's Construction has a lot of experience in Massachusetts landscaping and a team of dedicated experts to help transform your backyard into a beautiful outdoor oasis. Our professionals do an excellent job, from garden design to stone masonry, so that the result you want is actually achieved.
Your dream will come true in our hands
By incorporating a well-designed outdoor living area into your property, you have the opportunity to spend more time with friends and family, enjoying fresh air, a pleasant and happy environment. Also, on chilly November evenings you can gather around the fire with your friends and have a relaxing, warming leisure time. Whatever your desire or lifestyle, a custom built patio can add great differentiators to your property. A good patio design not only increases the usable space and enjoyment of your home, but can also increase curb appeal and property value.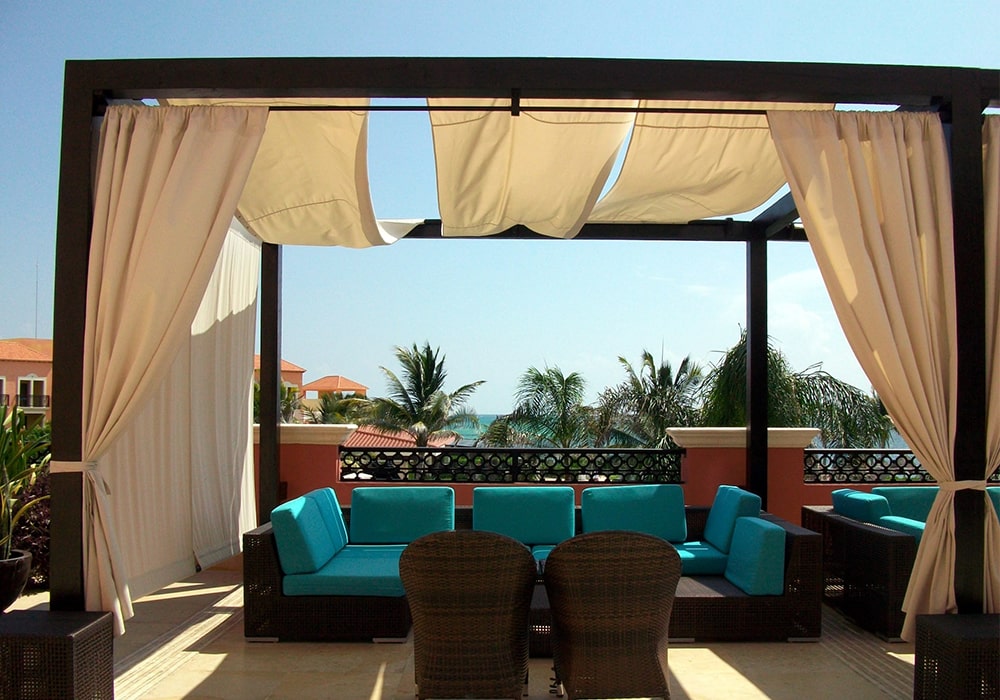 Get your estimate right now, it's quick and easy.
Click on the button below and request your estimate right now. It's quick and easy, you just need to fill out all information we request and we'll contact you for more details.
The Benefits of a Paved Patio
One design option you may consider including is a paved patio. Once you have a design in mind, paver patio installation is a fairly straightforward process. Our experienced professionals will show you color and material options that will help you create a prominent place on your property. Vieira's Construction experts will help you choose the best option for your specific needs. Below are just a few of the benefits of paved patios:
A solid surface to furnish
A patio gives you a space to use in ways a yard cannot. Your outdoor furniture will stay cleaner, and you will be able to enjoy your space without worrying about mud or bugs in the grass. It's really like adding on an extra room right outside your house.
Reduced yard maintenance reduction
A stone paved patio is easy to maintain all year round. It will need to be cleaned from time to time, but pavers do not need to be mowed or watered, which can seriously reduce your workload. This eliminates much of your cleaning and maintenance headaches.
Customization and cost flexibility
With the huge variety of paver choices you have, you can make the project fit any landscape and can adjust your material choices to your price point with ease. This way, you can get exactly what you want and be kind to your budget. We give you a guarantee that everything will be done on time and on budget. 
Adding Outdoor Structures To Your Patio
Consider adding gazebos, pergolas, and pavilions to your landscaping projects as they provide elegance and practicality. Whether you're looking to add some shade to your backyard, or create the perfect platform for your outdoor kitchen or picnic – a covered patio can provide the perfect space for entertaining or relaxing at home.
Modern pergolas are now used for many reasons. Some are meant to be sitting areas beside pools or lakes, and others are just a shady spot to smell the scents of the flowers growing there and the beauty of the outdoors.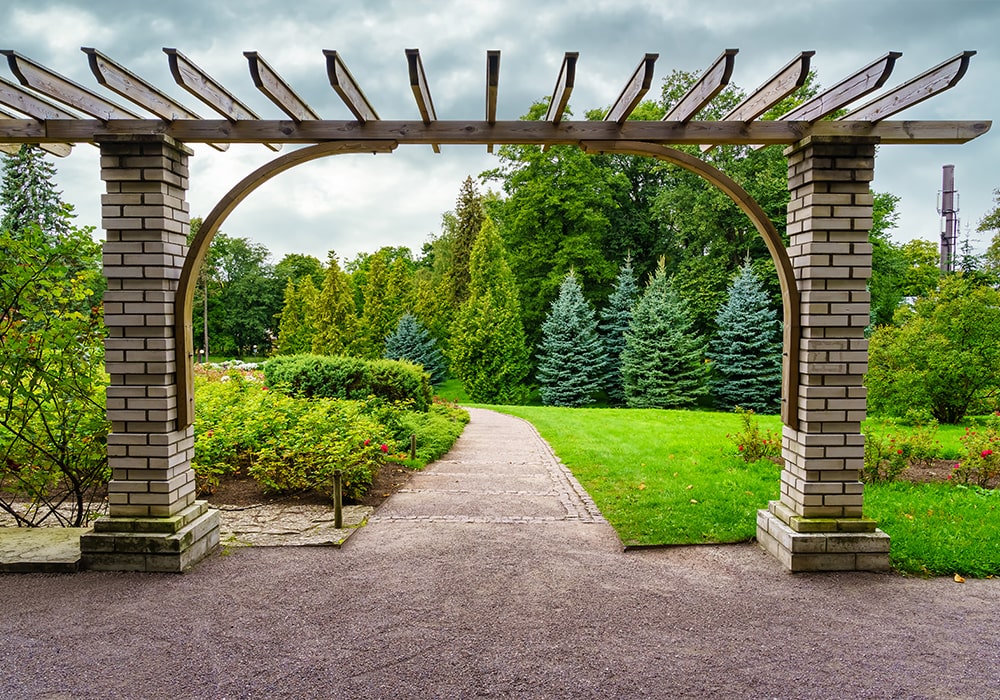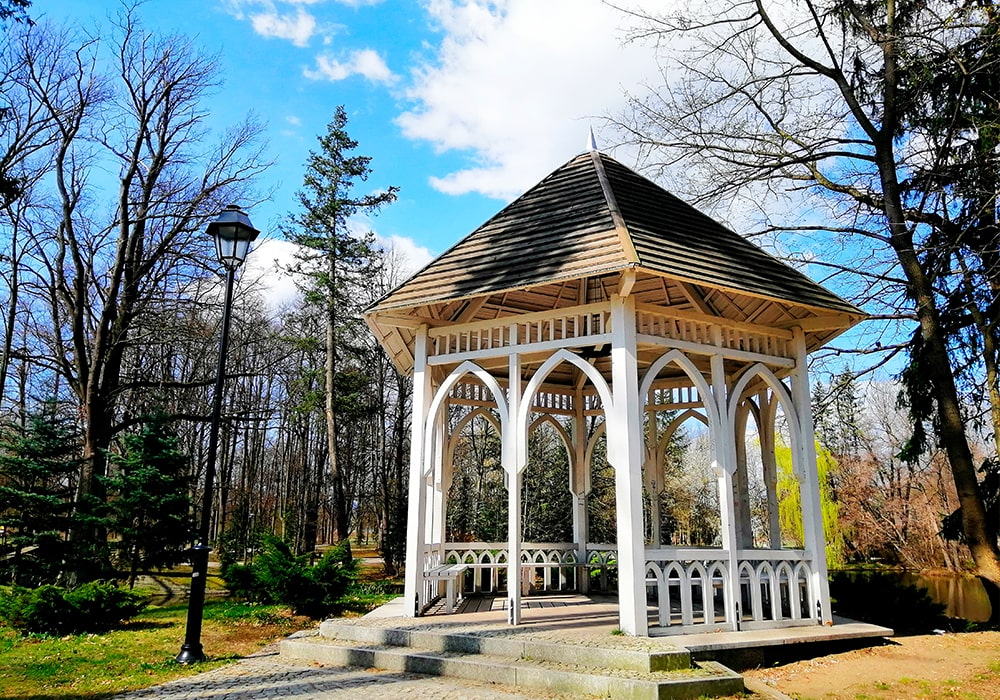 Pavilions are like open-air gazebos, with multiple directions for people to come and go. Pavilions are typically built on a bigger scale than the average gazebo, with more space for larger groups of people. They are made to be an inviting, open space. 
A gazebo is a great way to add a cool shaded space to your landscape. They are typically used for relaxing in the heat of summer, but many people find that a gazebo is a great place for other activities. We've had many clients use their gazebos as a place for an outdoor kitchen, a fireplace, or even a hot tub. And what could give a gazebo a more charming touch than some quality lighting? Imagine yourself swinging in a hammock under twinkling lights in your own private backyard. If that's what you want, Vieira's Construction can help.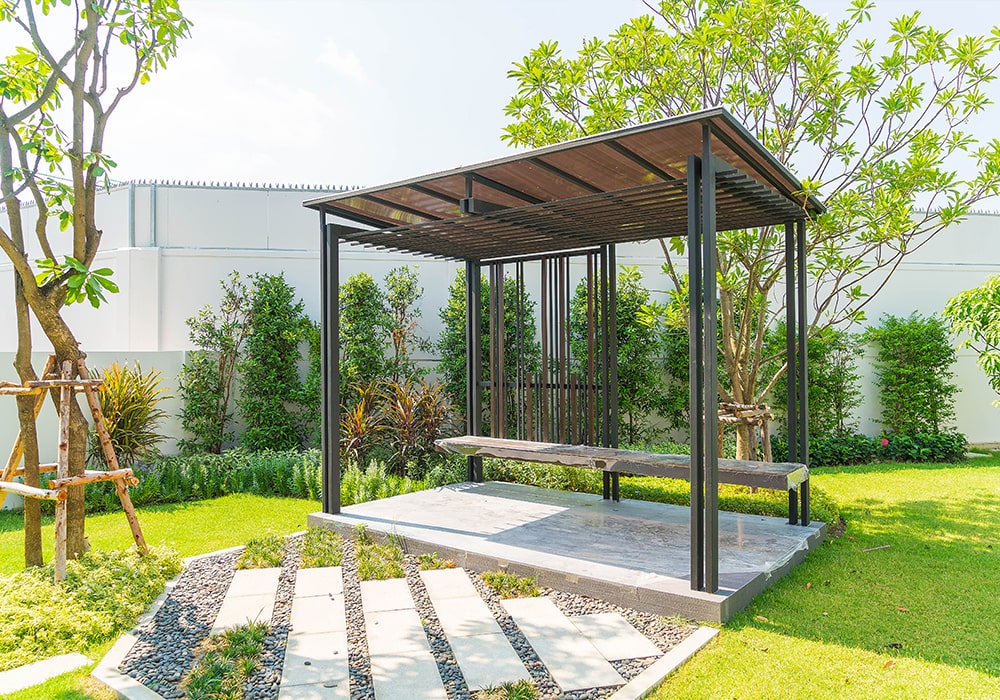 We guarantee you'll be satisfied
We are committed to making our customers happy from day one. That's why we strive to deliver only excellent results. We use only quality materials, experienced professionals, and well-established processes so that we can meet our deadlines and budget. Everything will be done as agreed. We will stick to your needs and only do what is best for your project. We take responsibility for everything we do. When something goes wrong, we don't turn a blind eye; we give you our guarantee that everything will be taken care of. When you hire our company, your project will be in good hands.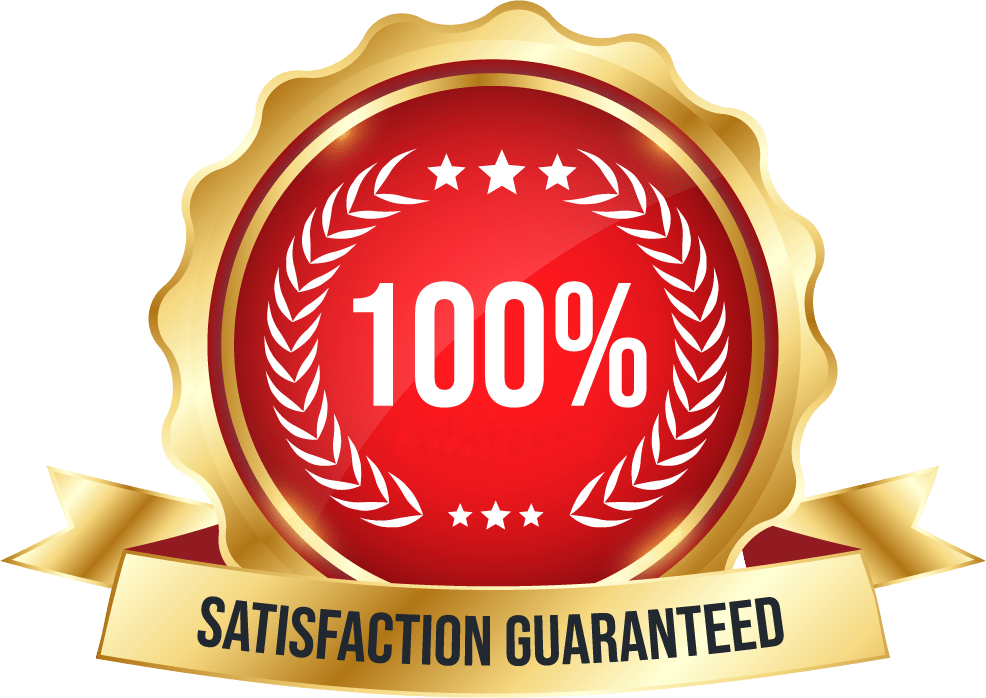 The least possible discomfort for your family
Our process and working method seeks to minimize the impact of your remodeling project on your family's daily life. We work efficiently and ensure we do everything with agility to meet the deadline.
We contribute to the environment
Our work process involves the correct disposal of materials, which reduces waste, keeping the place clean and organized, and thus helping the greenhouse effect.
Clear communication, no fine print
As contractors, our commitment is to honesty and clarity. We do everything as agreed and work to fulfill every step of the project with excellence.
We give you a 1-year warranty. This warranty covers all labor our team has worked on.
Remodeling services for all rooms
We do any and every kind of remodeling. No matter if you need additions, bathroom remodeling, cabinets, kitchen remodeling, new construction and remodeling, our team is trained to transform your home into something that comes out of your dreams.
We help you choose the materials
If we can find materials that retain the aesthetic and quality you are looking for and it fits your budget, we'll direct you towards it.
Is a general contractor based out of Revere, Massachusetts. We work with both residential and commercial properties to offer a full range of contracting services including initial design, project management, foundation to finish, carpentry and construction. Our goal is to make your next project easy and stress-free by taking the reins and ensuring every aspect of your construction project is effectively and efficiently managed.
We have a skilled and knowledgeable team to bring the needs of your home or business remodel and addition into fruition. With an emphasis on adding value, beauty and functionality to your home, we're confident you'll be satisfied with the final results. Call us today to talk with one of our professionals about your next project and to ask for an estimate.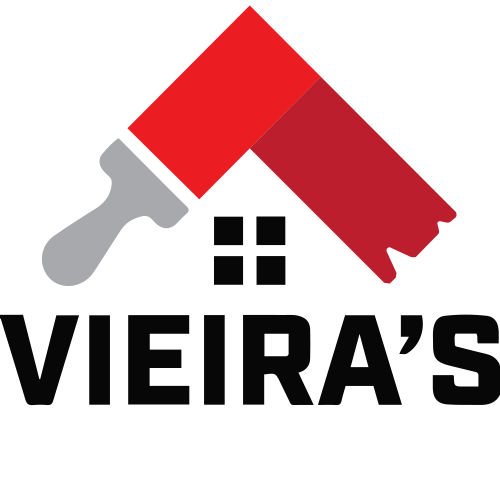 We'll get in touch with you within 24 hours.